I love lists, but my favorite books of the year are seldom the newest books. I leave those to reviewers, connoisseurs of 21st century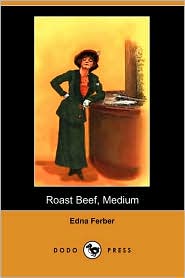 literature, and pop culture enthusiasts who not only embrace the newest titles by Jonathan Lethem (
Chronic City
is my favorite new book of the year), A. S. Byatt (why didn't her book win the Booker Prize?), and the
Twilight
books (which I liked), but also Hilary Mantel (can any American stand to read a 700-page historical novel about Cromwell?), Philip Roth's latest self-indulgent imagining of sex between an octogenarian and a lesbian, and Dan Brown's best-seller.
I often read OLD books. OUT-OF-PRINT books. I love the classics, but seem to have read the complete Penguin list of classics, which duplicates the thousands of books in our home collection. So these days I read a lot of books by forgotten, frequently dead writers.
But I'll try to make this list eclectic. Four living writers made it! N.B. The books are listed in no particular order, and I gave links to the first 10 "reviews" and then got tired of looking them up!
1.
A Meaningful Life
by L. J. Davies. I said
here
, "a comic masterpiece with disturbing elements, it follows the career of Boise-born Lowell Lake, an editor for a plumbing trade newspaper in New York, who wakes up one day at 30 with the epiphany that he's wasting his life."
2.
Kingfishers Catch Fire
by Rumer Godden. I said
here
: "Godden delineates the misunderstandings and resentment catalyzed by a rebellious, hip mother who intrudes on village life in a remote area of India and transgresses social barriers without understanding the traditions and hierarchy dictated by pride and poverty."
3.
The Death of the Heart
by Elizabeth Bowen. I said
here
: "Bowen's brilliant portrait of the orphaned Portia's coming of age is drawn partly through a diary and partly through the witty, despairing conversations... of her brother and his wife."
4.
Sinister Street
by Compton Mackenzie. I said
here
: "a well-written, detailed narrative about the effect of different systems of British education...This is the best book I've ever read!" (It was probably the best book I read that day.)
5.
A Tale of Two Families
by Dodie Smith. I said
here
: "This beautifully-written short novel hinges on the decision of two middle-aged sisters, May and June, to move their families from London to the country to live in two neighboring houses, the Dower House and the cottage. Although the houses are beautiful, they are somewhat leery about the move, and with good reason: The sisters are married to two attractive brothers, George, a philandering, wealthy businessman, and Robert, a writer, and attractions flare up with the proximity of the two families."
6.
Lies Will Take You Somewhere
by Sheila Schwartz. A stunning, lyrical novel about a Jewish family, told from the point of view of a hip, discontented rabbi's wife and her confused husband. Written about
here
.
7.
Youth and the Bright Medusa
by Willa Cather. I said h
ere
: "A splendid collection of short stories about artists..."
8.
Roast Beef, Medium
by Edna Ferber. I said
here
: "...the tone of Edna Ferber's delightful collection of short stories,
Roast Beef, Medium: The Business Adventures of Emma McChesney
(1913), puts me in mind of D. E. Stevenson's
Mrs. Tim
. It's not that the heroine has much in common with Mrs. Tim - Emma McChesney is perhaps the only successful traveling saleswoman in literary history, a stellar employee of T. A. Buck's Featherloom Petticoats. Her domestic situation is utterly different from Mrs. Tim's, too, as she is the divorced mother of a 17-year-old son. But her sense of humor, friendliness, and resilience are an American rendition of Mrs. Tim.'
9.
An Avenue of Stone
trilogy by Pamela Hansford Johnson (my favorite writer!). The complex, witty trilogy chronicles the relationship between the narrator, art historian Claud Pickering, and his histrionic stepmother, Helena, amidst the disintegrating class boundaries of postwar society. I gushed
here
(and elsewhere: bring this back into print! It is as good as Anthony Powell's
Dance to the Music of Time
.
Other books I've loved and reviewed this year but am too lazy to provide links for:
Nella Last's War: The Second World War Diaries of Housewife, 49
.
They Walked Like Men
by Clifford A. Simak
T
he Brimming Cup
by Dorothy Canfield Fisher
Harry Joscelyn
by Margaret Oliphant
The White Witch
by Elizabeth Goudge
The Children's Book
by A. S. Byatt
Chronic City
by Jonathan Lethem
Far North
by Marcel Theroux
Tam Lin
by Patricia Dean
This Rough Magic
by Mary Stewart
The Shuttle
by Frances Hodgson Burnett