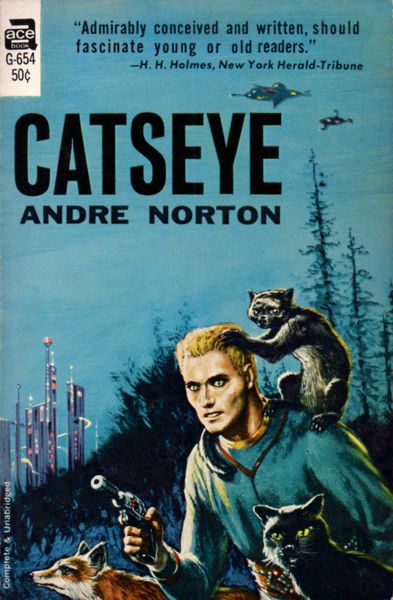 Blogs are not an art form - sometimes they're rushed and staccato, other times wordy and meandering - but the format is ideal for chronicling what we read and our informal reactions. Skimming through my entries, I was apparently obsessed last summer with Viragos, Persephones, and some Victorian English novels. Good heavens! Winifred Holtby, Rachel Ferguson, Susan Glaspell, and George Meredith! Although I prefer Ferguson's
Alas, Poor Lady
(Persephone), I also love her earlier novel,
The Brontes Went to Woolworths
(soon to be reissued by Bloomsbury), which I tracked down, inspired by other bloggers. What was the psychology behind my attraction to obscure lit? There was a flood - Garrison Keillor donated something like $300,000 (or was it $3 million?) to renovate the ruined library in Cedar Rapids - and perhaps these lost classics distracted and comforted me.
This June has been pretty "classical" so far. Three Jane Austens, on the principle that you can't read too much Jane. And then there are the Russians. Goodness, nothing like reading about sledges and snowstorms when it's 80 degrees.
But it's time to get down to some serious (meaning lighter) summer reading. Here are a few contemporary and older books on my list:
1.
In the Kitchen
, the third novel by Monica Ali, the author of
Brick Lane
, sounds exactly like my kind of thing. Someone will give this to me for my birthday if I hint loud and long enough. According to
Publishers Weekly
: "As executive chef at London's luxurious Imperial Hotel, (Gabe) must contend with demanding customers, a bully of a general manager, and a kitchen staff that runs the gamut from bellicose to perverse. So when a Ukrainian porter is found dead in the restaurant basement, Gabe knows his already challenging life is about to become even more so. Shortly after the porter's demise, Gabe encounters Lena, an eerie, ethereal young woman from Belarus who is clearly harboring secrets about the deceased. She piques Gabe's curiosity and his passion (and just when he was about to propose to his longtime girlfriend, Charlie)."
2.
Catseye
by Andre Norton (Ace 1961). As a feline lover, I couldn't resist this at a sale for 50 cents: it's about an interplanetary pet shop, whose rarest animals come from Earth. Love the cats on the cover! Long ago I was a fan of Norton's
Witch World
books. And I once saw her doll house on display in a museum!
3.
Family Memories: An Autobiographical Journey
by Rebecca West. Found this at a sale for $1. I can't wait to read this memoir by the unconventional, powerful novelist and political journalist.
The Fountain Overlfows
is one of my favorite novels; she is also famous for an epic travel book/political analysis,
Black Lamb and Grey Falcon: A Journey through Yugoslavia
.
4. Janet Burroway's
Bridge of Sand
. Checked it out of the library. A politician's wife grieves and rebuilds her life after her husband dies of cancer. The funeral is on 9/11, when everyone is terrified and discombobulated, and several politician friends are held up in Washington. i've started this and love Burroway's heroine, a thoughtful art history graduate and volunteer who spends her first months after the funeral obsessively cleaning house and refinishing a turn-of-the-century hutch. Eventually she turns to her past and takes a road trip down south.
5. Georgette's Heyer's
The Grand Sophy
(Ace 1950). Found at a sale for 50 cents. Georgette Heyer is always charming and witty. The 1950 cover blurb says: "Beautiful, gay, impulsive, shockingly direct Miss Sophia Stanton-Lacy swept into elegant society and scattered conventions and traditions before her like wisps in a windstorm." I love it already!